NOMADS HOCKEY PROGRAM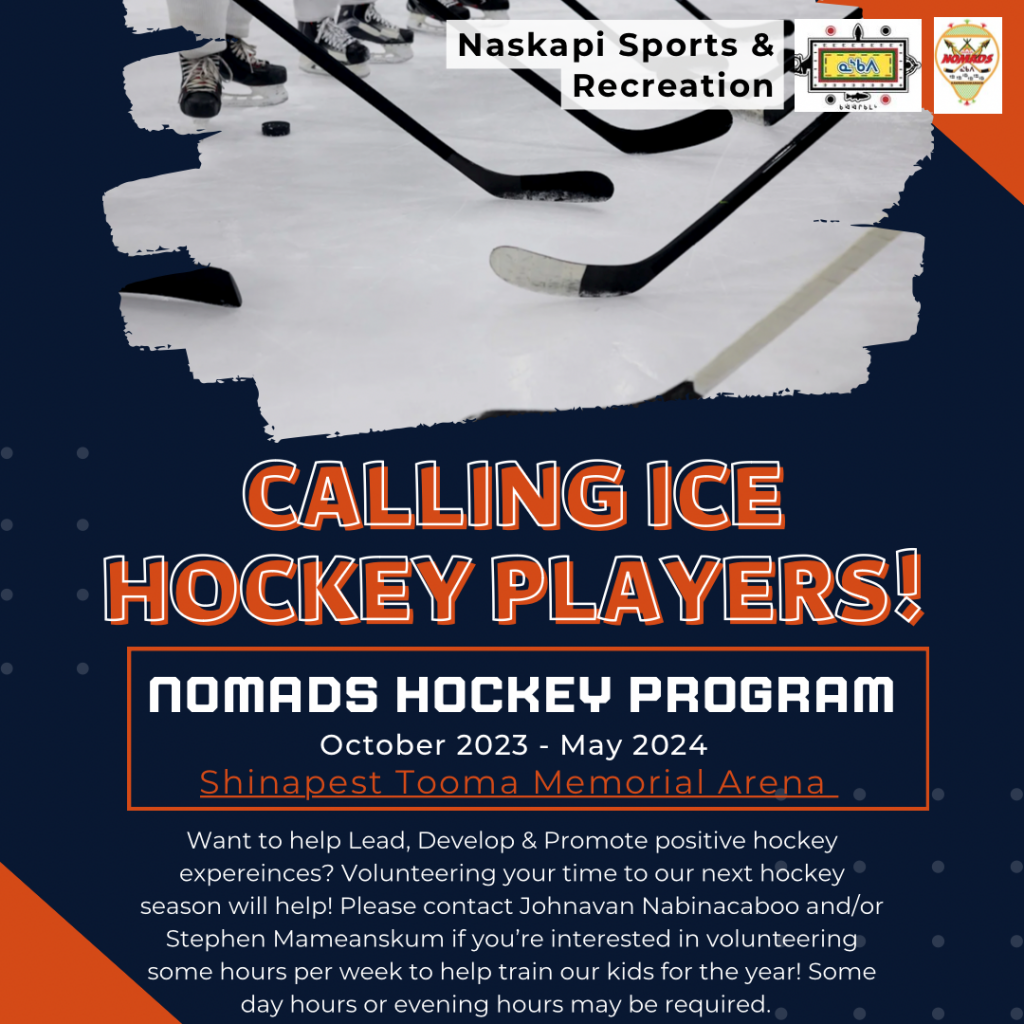 October 2023 – May 2024
Shinapest Tooma Memorial Arena
Want to help Lead, Develop, and Promote positive hockey experiences?
Volunteering your time to our next hockey season will help!
Please contact Johnavan Nabinacaboo and/or Stephen Mameanskum if you're interested in volunteering weekly hours to help train our kids for the year!
Some day hours or evening hours may be required.