Naskapi Sports & Recreation Presents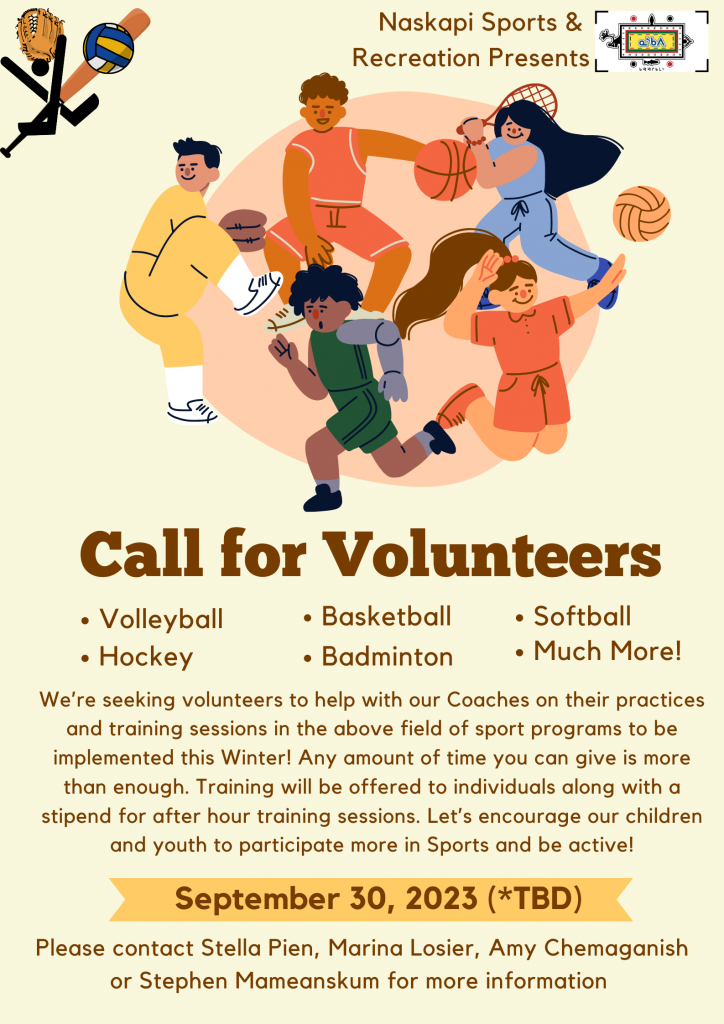 Volleyball
Hockey
Basketball
Badminton
Softball
Much More!
We're seeking volunteers to help our Coaches with their practices and training sessions in the above field of sports programs to be implemented this Winter!
Any amount of time you can give is more than enough.
Training and a stipend for after-hour training sessions will be offered to individuals.
Let's encourage our children and youth to participate more in Sports and be active!
September 30, 2023 (*TBD)
Please contact Stella Pien, Marina Loser, Amy Chemaganish or Stephen Mameanskum for more information