'We cried and were so happy,' says a firefighter after taking home 2nd place at the competition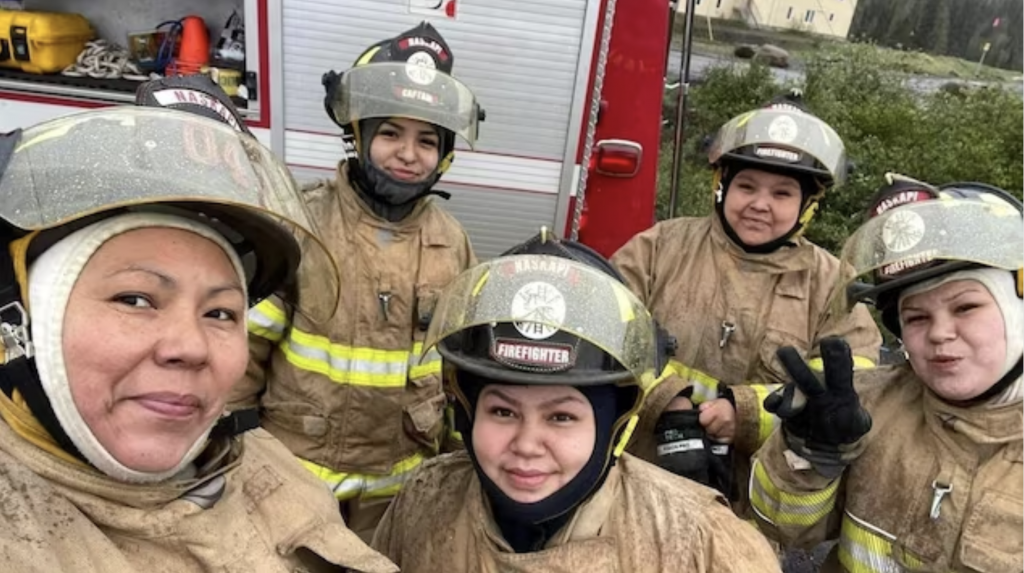 Louisa-Pearl Einish-Shecanapish cried tears of joy as she huddled with six other firefighters on Saturday during the award ceremony for the Quebec Aboriginal Firefighters Competition in Listuguj, over 500 kilometers northeast of Quebec City.
The team of seven women from the Naskapi Nation of Kawawachikamach came in second, just behind Kahnawà:ke firefighters, after competing in the obstacle and fitness event.
"That's still a win for us. It felt like first place," said Einish-Shecanapish.
"It was a lot of emotions, because for me it's a very good, new experience to do something like this, she said. Especially for my kids: They can look up to me and see that their mom is really doing something positive."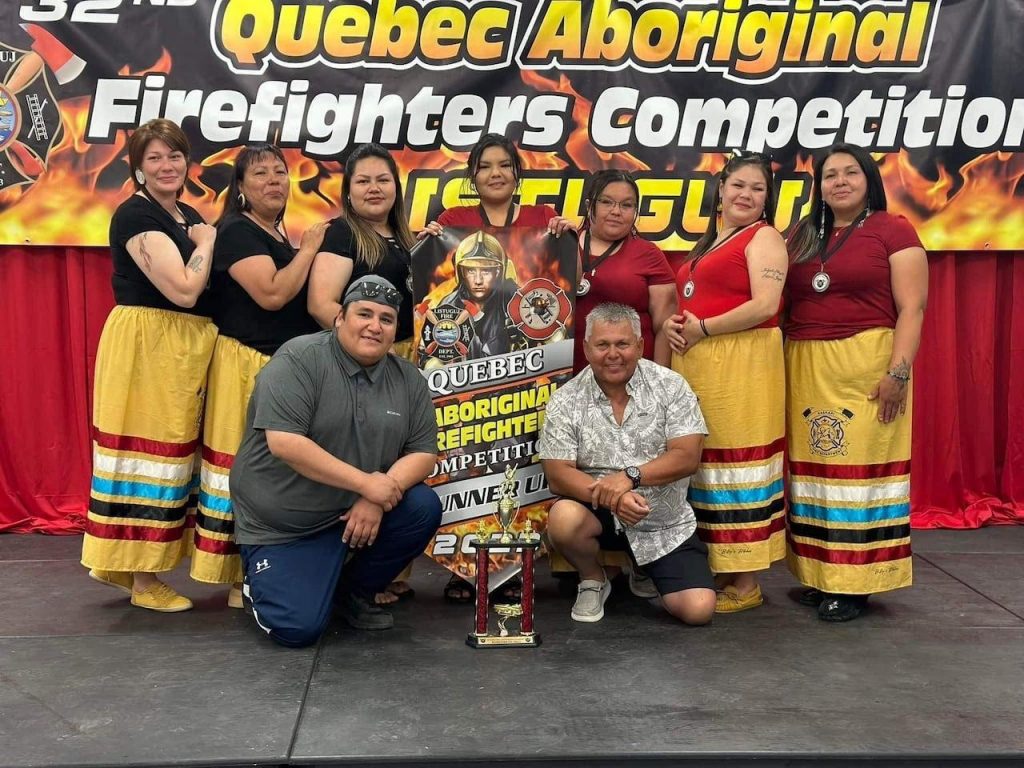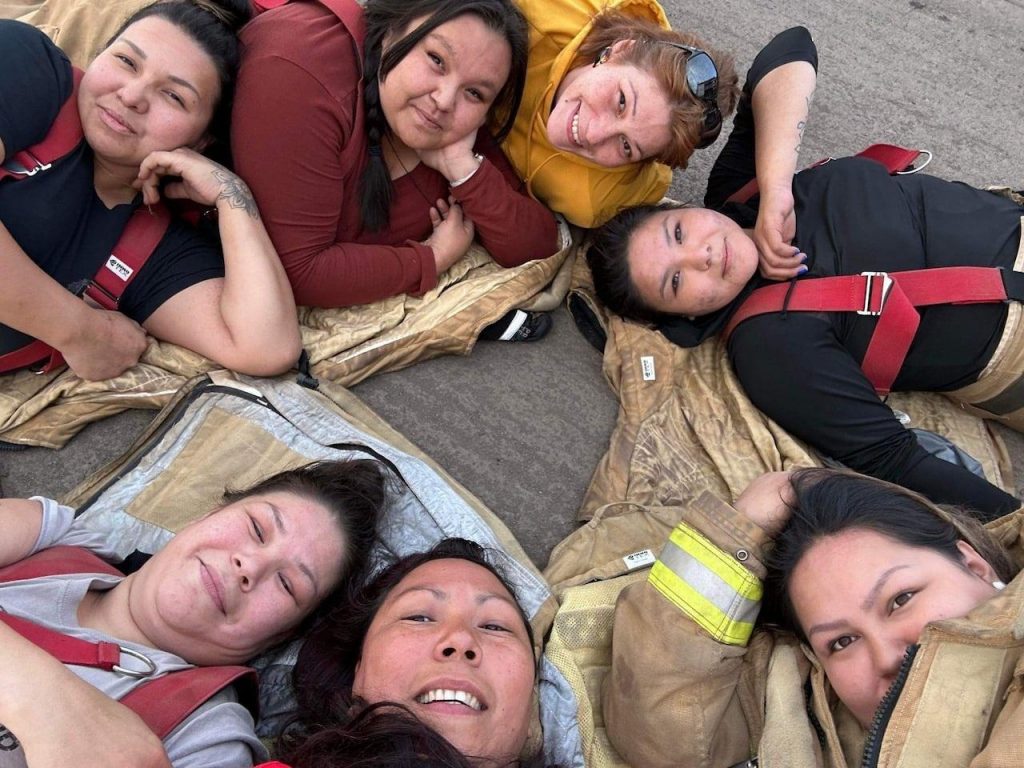 When she was recruited two years ago, there were only two women on the service.
This year was a particularly sweet moment for Einish-Shecanapish, who is still in training and working toward her certification alongside the other women. She had to miss last year's competition due to the death of a family member.
"I was at my brother's funeral and some of the girls asked me why I wasn't joining the firefighter competition. I told them 'I'm going through a rough time, but I will be there next year,' which is this year," said Einish-Shecanapish.
The women started training with coaches Billy Moffet and Andy John Dominique two-and-a-half months ago, four days a week in preparation — flipping tires, running and preparing hoses while dressed in their gear.
"It was very intense the first weeks," said Einish-Shecanapish.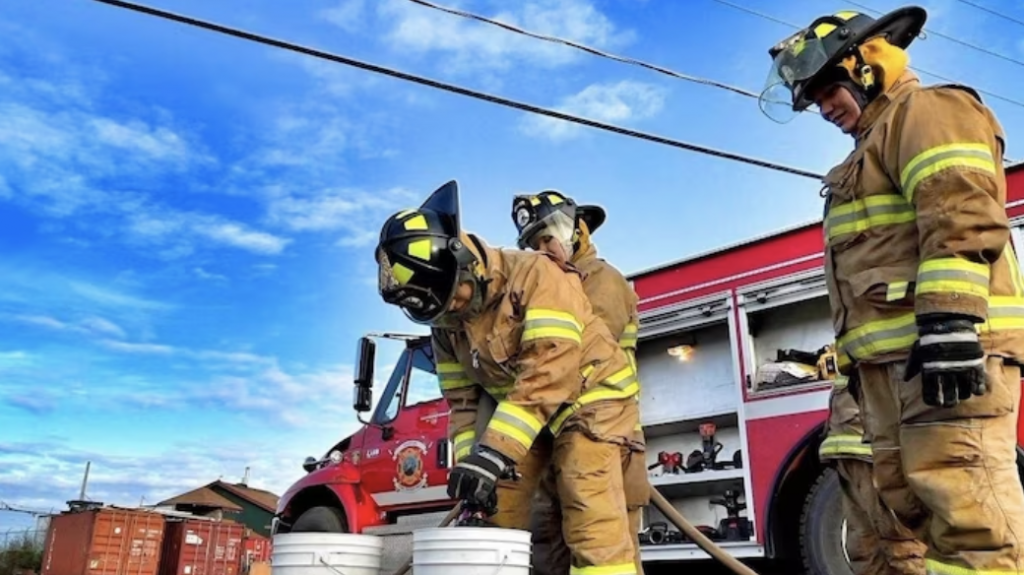 The day of the competition, Einish-Shecanapish says they completed various obstacle courses. At one point, she says her team nearly lost control of one of the hoses, but kept going.
"Some of the guys came up to us and [said] 'That's really good what you did. And, like, you guys didn't quit,'" said Einish-Shecanapish.
"That's because they saw some other teams in the past where they messed up and they just called it quits."
When the team returned home late Monday, she says they were greeted by their kids, parents and families.
"Everybody had a message from their family of how proud they were of us. And we cried and were so happy," said Einish-Shecanapish.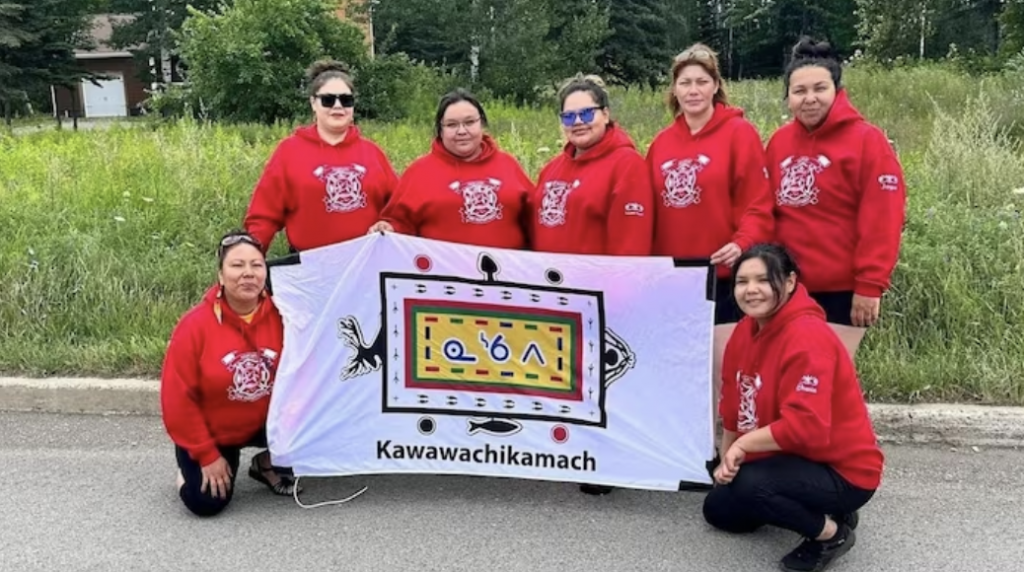 What makes Einish-Shecanapish even prouder is how many more women participated this year. She says last year the other teams were composed of only male firefighters.
"I told my team that you guys probably inspired the women to join the competition, which is very honorable… It's beautiful to see that," said Einish-Shecanapish.
"Hopefully I get to see another all-woman team next year."